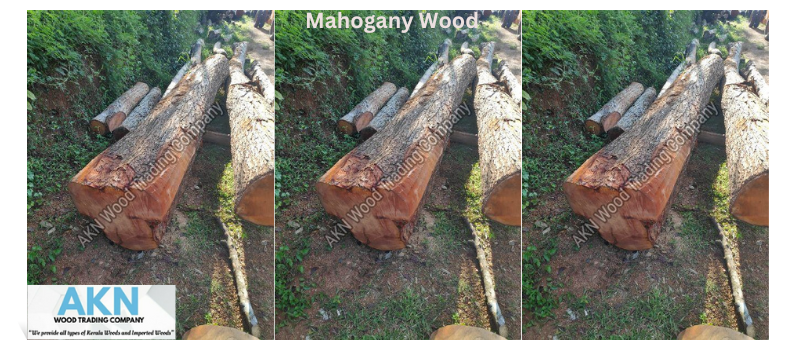 Mahogany has become popular when it comes to home décor. Using mahogany furniture can transform the interior space. The dark reddish-brown wood has found its place in furniture apart from antiques. The mahogany wood from the mahogany wood manufacturers India is versatile to make furniture for multiple spaces.


Mahogany- Best Choice for Home Décor
To accentuate your home interiors, you must use mahogany wood furniture. The colour and texture of the mahogany wood give the furniture a warm glow. It is also highly usable. Solid hardwood has a small dry shrinkage ratio.
It is also highly flexible and easy to twist into shapes. It is the perfect wood for making furniture. The wood allows one to create interesting designs, patterns, and shapes. The flexibility of the material is why most artisans prefer it. Artisans can twist and bend the wood to give it the ideal shape.


Durable and Resistant Material
The mahogany from the mahogany wood manufacturers India is durable. It can withstand rot and decay. The wood is also an insect repellent. The unique aroma of the wood repels termites and other pests that usually damage the wood.
The resistant properties do not allow water to seep through. One can clean the wood with water without worrying about ruining the furniture. It stays durable for multiple years, even with low maintenance.


Look, and Style of Mahogany Offers Great Aesthetic Value
Homeowners prefer mahogany furniture, which adds great aesthetic value to the home décor. The reddish brown hues add character and style to the interior decoration. The charm of the mahogany wood offers a timeless aesthetic look.
The stunning finish of the wood tends to darken with time. The natural colour oozes charm and beauty, making the space looks high-end. Mahogany adds an air of sophistication to the spaces. The colour of the wood adds warmth to the room.


The Maintenance of Mahogany Furniture
If you have mahogany furniture, you must know how to maintain its quality. Let's see how you can preserve the quality of the wood:
First, keep the wood away from excess moisture. The wood is water-resistant, but it is vulnerable to moisture. The dampness will cause the wood to expand and split the wood. Too much heat and moisture exposure can cause the wood to split. Keep the mahogany furniture away from moisture and excess heat.
Secondly, when cleaning mahogany furniture pieces, never use abrasive cleaners. You can use soap or mild cleaner to clean the top surface of the wood. Remember to pat it dry, and do not let the water sit on the wood for too long.
In the case of any spills, treat them as quickly as possible. Clean the spill on your mahogany furniture before it dries out. Doing so is necessary before the spill forms stains on the wood, causing permanent damage.


End Note
For years, mahogany has maintained a standard far above other types of wood for furniture. Mahogany furniture is associated with elegance, class, and royalty. The ambiance and the natural strength that mahogany furniture brings around remain unparalleled. So, the next time you decorate your space and think of revamping your furniture to elevate the interior décor, think "Mahogany."