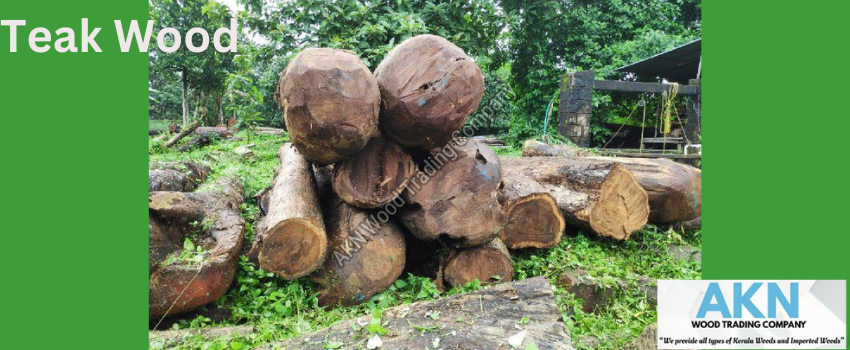 With the constant change in the trends of interior designs, wooden furniture remains the first choice of most people. Using the best kind of wood for furniture is the right decision if you want to make it strong, and long-lasting with minimal maintenance. However, there are various types of wood that are widely used for making furniture for Indian homes.
Mainly, based on hardness, there are two types of wood in India – hardwood and softwood.
Hardwood comes from flowering trees like maple, oak, walnut, and teak.
Softwood comes from coniferous trees like pine, cedar, fir, rosewood, and spruce.
These days both of these types are used as wood to make furniture.
Among all the other hardwoods available in the market, Teak Wood is one of the most preferred solid wood materials for furniture in India. The common trading name of teak is Sagwan and is often used for building door frames, wardrobes, chairs, cabinets and tables. Teak wood is a dense and close-grained hardwood that is mainly from southern parts of Asia. In India, Kerala is one of the top suppliers of teak wood as it is the world's oldest teak plantation. It is golden in colour and has a smooth texture which makes it most proper among the traditional as well as new designers for furniture. is one of the strongest wood, very durable, resistant to decay and can outlast all other types of wood in India. Teak wood is known for withstanding extreme heat and cold and therefore, it is also considered the best wood for furniture, especially outdoor furniture. Some people find teak wood a little pricey but in the long run, it is a wise decision to invest in teak wood. Get a quote from a prominent teak wood supplier in Kerala who is known for supplying supreme quality wood.
Here are all the wonderful reasons why teak wood from teak wood manufacturers Kerala is the best for furniture in your house-
Beautiful
Nothing looks more stunning than wooden furniture and the natural golden-brown colour of teak wood ages beautifully and only gets more lovely as it ages. In comparison to several other alternatives, teak wood furniture's benefits are that it enhances the decor of a house with its beautiful looks even after so many years.
Highly strong and durable
Durability is one the most important factors to be considered while choosing your furniture especially if you have small kids or pets at your place. These days a lot of wooden furniture breaks easily due to regular wear and tear or even due to water exposure. Teak wood is obtained from mature leaf deciduous trees which have a dense core structure that gives it strength and durability.
Weather resistance
Choosing wooden furniture that can withstand anything from water to the sun is important especially when you are looking for outdoor furniture. It is a basic thing to consider how the changing weather conditions can affect the wood. Teak wood has natural waterproofing ability and also doesn't expand due to humidity. Therefore, there is less chance to form cracks on its surface and ruin the beauty of the furniture. It can easily handle extreme heat during summers and cold in winters.
Termite Resistance
Termites are highly damaging to wooden furniture when they penetrate deep into the wood as they eat away at the wood from the inside. This results in decaying the wood heavily, eventually collapsing the entire wooden furniture. Teak wood furniture has natural oils in them due to its mother tree. This natural oil acts as an anti-termite coating which makes it resistant to termite attacks.
Carving friendly
Teak wood is one of the most workable woods in the local market. Many of you have noticed some old chests in your house having intricate carvings that are still undamaged. The frame or structure of the teak wood becomes a great surface to carve on, and most carpenters and woodworkers find it quite easy to work on it. Teak wood doesn't chip off easily, hence even delicate designs are also easily possible.
Easy to Maintain
It has long-lasting durability which makes it low maintenance. It doesn't need any extra care or polishing or to keep a constant eye on. All you have to do is just wipe down this wooden furniture with a lint-free cloth and just like that, you can get rid of all the dust and dirt that settles on its surface. Teak wood is highly strong and resistant to most problems that decay in most other woods.
Conclusion
After realizing all the advantages of teak wood, there will be no debate whenever you are deciding on what type of furniture you want to deck your new house with. Teak wood Furniture always has a special place when it comes to getting furniture that is closer to nature. It is furniture wood which lasts from generation to generation.